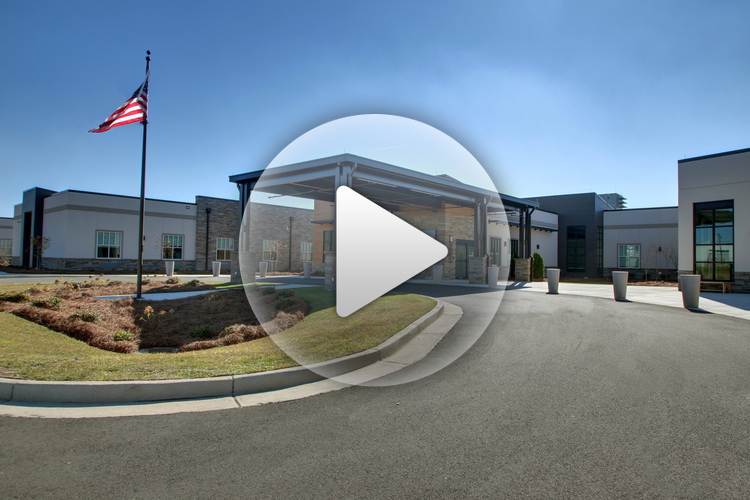 Assisted Living and Senior Living Virtual Tours
Senior Living Virtual tours are a valuable asset to Admissions Directors and Discharge Planners who are working with prospective residents and their families. We started our business 12 years ago and one of the first virtual tours we created was for the behavioral health program where I worked as Assistant Director of Admissions. I learned that when people are making difficult decisions, it is helpful to simplify things where possible.
Of course in person tours are the best way to get to know a facility. Senior Living virtual tours are invaluable in these days of COVID and even before when multiple family members from different locations were working together to make decisions for aging parents. The virtual tours we create provide a glimpse into a "Day in the Life" at a facility.
What Made this Photo Shoot Unique
The biggest challenge in photographing residential treatment facilities of any type is working around the sensitive needs of the residents and staff. It takes a special consideration to recognize and respect those needs and to work with the onsite staff to minimize disruption as much as possible.
The brand new Southwell Health and Rehabilitation is beautiful and the dedicated staff is devoted to their residents. They worked with us enthusiastically to make sure that every area truly showed off the facility. This team had worked together at a much older facility so when they moved to the new hospital and assisted living, they were proud to help us showcase the new place.
Southwell's marketing team does an incredible job using their virtual tour. When they go to conferences, they set up a large tv and have the virtual tour playing in the back of their booth. It just so happens that Southwell's public relations coordinator is my beloved niece. She understands the value of the virtual tour and has worked with us on many different shoots for her facilities.
Mixing Business With Pleasure
Working with my niece was pleasure enough but my entire family lives in that area so we got to enjoy time with them. My sister runs the hospital gift shop so we also got to work with her on this shoot!
Thanks to Liza Hendrix and the team at Southwell Health and Rehabilitation for making this another great virtual tour shoot!
---
Check Out More Healthcare Virtual Tours and Photography