What's the difference between Experience and Expertise?
As a photographer or other content creator, it's important to understand the difference between experience and expertise. While the two may seem similar, they actually represent two distinct qualities that can greatly impact the work of a photographer.
Estimated reading time: 16 minutes
Experience Comes from Repetition.
Experience refers to the length of time that a photographer has been actively practicing their craft. It's the number of years that a photographer has spent behind the camera, learning and growing as an artist. Experience can be a valuable asset for a photographer, as it allows them to draw upon a wealth of knowledge and understanding when tackling new projects.
Expertise Comes from Refining.
Expertise, on the other hand, refers to a photographer's level of skill and proficiency in their field. It's the level of mastery that a photographer has achieved through practice and dedication to their craft. Expertise is not necessarily tied to the amount of time a photographer has spent working, as some photographers may have a natural talent or ability that allows them to quickly develop a high level of expertise.
While experience and expertise are both important for photographers, it's important to note that they do not always go hand in hand. A photographer may have a great deal of experience, but if they have not dedicated themselves to constantly learning and improving, they may not have developed a high level of expertise. On the other hand, a photographer who is relatively new to the field may have a natural talent and a passion for their work, allowing them to rapidly develop a high level of expertise despite having limited experience.
The best way to get paid WELL for your content is to get GOOD at creating.
In the end, the key to success as a photographer is to strive for both experience and expertise. By actively seeking out new opportunities to learn and grow, and by dedicating themselves to honing their skills, photographers can continually improve and produce work that is truly exceptional
The Backstory…The Importance of Expertise in Healthcare Photography
When we started our company, we were focused on healthcare virtual tours. The reason for this is because one of our founders, Paige, has a background in the behavioral healthcare field and speaks the language of those clients.
Healthcare photography is a niche that requires a special level of sensitivity and understanding. It's not just about taking pictures of a hospital or clinic, it's about capturing the essence of the place and respecting the dignity of the patients and people who work there. It's about telling a story through images that will help potential patients and their families feel comfortable and confident in their healthcare choices.
Because Paige has experience in the healthcare field, we have a unique understanding of the nuances and HIPAA requirements that come with this type of photography. We take the time to get to know our clients and their specific needs, and we make sure to follow all necessary guidelines to ensure the privacy and confidentiality of our subjects.
One of our early virtual tours was of Memorial Hospital of Carthage, and it remains one of our favorites to this day. The hospital staff were great to work with and the finished tour was beautiful.
When we look back at our previous work, we are able to see how much our EXPERTISE has improved through EXPERIENCE. We were thrilled when they called us back to photograph their memory care programs. It was a testament to the high level of quality and professionalism that we bring to every project.
Here is our original virtual to for the hospital –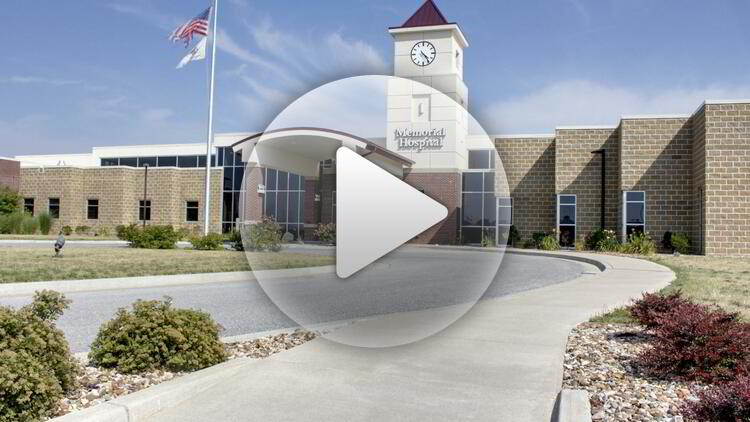 In conclusion, our healthcare virtual tours are more than just a photography service. They are a way for us to use our EXPERIENCE and EXPERTISE to help people make informed decisions about their healthcare. We are proud to be a part of the healthcare community and we look forward to continuing to work with hospitals and clinics to create beautiful and informative virtual tours.